We offer general and aesthetic dentistry treatments including
Extractions
Extractions are performed for a wide variety of reasons, but most commonly to remove teeth which have become unrestorable through tooth decay, periodontal disease or dental trauma, especially when they are associated with toothache. Sometimes wisdom teeth are impacted (stuck and unable to grow normally into the mouth) and may cause recurrent infections of the gum.
Scaling and Polishing
deep cleaning, is a procedure involving removal of dental plaque and calculus (scaling or debridement) and then smoothing, or planing, of the (exposed) surfaces of the roots, removing cementum or dentine that is impregnated with calculus, toxins, or microorganisms,[1] the etiologic agents that cause inflammation.
Fillings
A dental restoration or dental filling is a treatment to restore the function, integrity, and morphology of missing tooth structure resulting from caries or external trauma as well as to the replacement of such structure supported by dental implants.
Crown and Bridges
A crown, sometimes known as dental cap, is a type of dental restoration which completely caps or encircles a tooth or dental implant. Crowns are often needed when a large cavity threatens the ongoing health of a tooth.They are typically bonded to the tooth using a dental cement.
Teeth Whitening
Tooth whitening (termed tooth bleaching when utilising bleach), is either the restoration of a natural tooth shade or whitening beyond the natural shade.
Restoration of the underlying natural tooth shade is possible by simply removing surface stains caused by extrinsic factors, stainers such as tea, coffee, red wine and tobacco.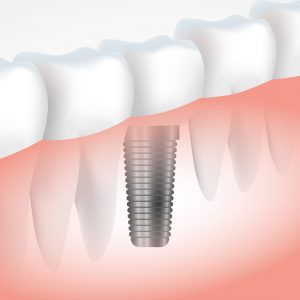 Dental Implants
A dental implant (also known as an endosseous implant or fixture) is a surgical component that interfaces with the bone of the jaw or skull to support a dental prosthesis such as a crown, bridge, denture, facial prosthesis or to act as an orthodontic anchor.
Dentures
Dentures (also known as false teeth) are prosthetic devices constructed to replace missing teeth; they are supported by the surrounding soft and hard tissues of the oral cavity. Conventional dentures are removable (removable partial denture or complete denture).